---
Jagdish and Kamla Mittal Museum of Indian Art
---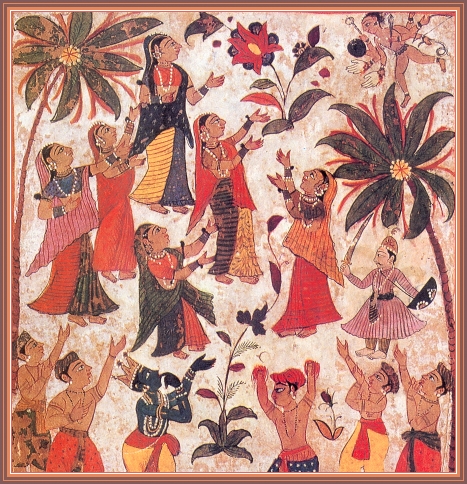 About the Museum and the Collection:

The name of the Jagdish and Kamla Mittal Museum of Indian Art, Hyderabad is now familiar in the world of Indian Art for the
exquisite art objects it possesses. The Museum owes its birth, as its name denotes, to the well known collection assembled over forty years by the artist couple, Jagdish Mittal and his wife, Kamla. For the establishment of a Museum in Hyderabad, they created on 30th March, 1976, an irrevocable Public Charitable Trust named "Jagdish and Kamla Mittal Museum of Indian Art".
Some of the messages received on its birth indicate recognition of the supreme quality of the Museum's collection:
"Any State in India would have given anything to have this collection in its territory. For the scholar who studies Indian Miniature Paintings, this collection is invaluable, for there are many aspects of this study which cannot be found in other collections, even in Museums." (Karl J. Khandalawala)
"Congratulations for the noble and generous act for which the nation and scholars will always be grateful " (Dr. Pramod Chandra)
"Congratulations upon the birth of a great Indian Museum. " (Stuart Cary Welch)
The Museum's collection specializes in traditional arts and crafts of the Indian subcontinent up to 1900 A.D. and consists of around 1580 objects which include: miniature paintings (570), drawings (250), manuscripts (5), calligraphy (1 8), folk and classical bronzes (360), terracottas (21), ivory figures (1 3), jade (10) objects, metalware (252), textiles (25), arms and armour 111) and artistic handicrafts (35). There are also several select examples of Nepali and Tibetan thankas (8) and metal images (3).
The Museum is particularly rich in miniatures with representative examples, spanning a period from about 1200 A.D. to the end of the 19th century, including all the important schools like the Western Indian or Gujarati, Rajasthani, Sultanate, Mughal, Pahari or Punjab Hills, Central Indian,
Deccani, South Indian, Bengal and Orissa, as well as select specimens from the Folk Style and Company period works. They represent almost every regional centre of these schools, and are as commendable for their aesthetic quality and art historical significance as they are for their subject matter.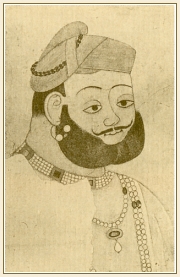 Crucial to the study of Indian painting are the 250 drawings which give a deeper insight and clearer idea of the Mughal, Deccani, Rajasthani and Pahari schools. Several miniatures and drawings from this collection have already been reproduced, both in colour and in black and white, in prestigious books like: "Paintings of India" by Basil Gray and Douglas Barrett; "Pahari Painting" by Karl Khandalawala; "Chamba Painting" by M.S. Randhawa; "Indian Paintings from the Punjab Hills" by Dr. W.G. Archer; "Rajput Painting at Bundi and Kotah" by Milo C. Beach; "Indian Drawings and Painted Sketches" and "India", a catalogue of an exhibition held (1985) at the Metropolitan Museum of Art, New York, both by Stuart Cary Welch; and in journals such as "Lalit Kala", "Marg" and "Roop-Lekha".
All art objects were assembled by the Mittals chiefly for their aesthetic excellence. Some are crucial for scholars since they are the only examples from a particular school. This was because Mr. Mittal is also a serious art historian. It was the dedication of the couple and their almost religious fervour for
art collection that such an achievement could have been possible.
A large number of art objects of the Museum have been lent for display at the prestigious Festival of India exhibitions held in London (1982), U.S.A. (1985), and France (1986), as well as exhibitions held in the National Museum, New Delhi, and Salar Jung Museum, Hyderabad (1986). In 1989, the Museum organised at CMC, New Delhi an exhibition of a selection of its "Indian Drawings"; this was the first of its kind ever held anywhere in India.
From time to time, the Museum has organised illustrated lectures by eminent scholars of Indian and Islamic Art. Dr. Pramod Chandra, Dr. Anna Dallapiccola, Dr. Annemarie Schimmel, Dr. Mildred Archer, Mr. F. S. Aizazuddin and Dr. Ebba Koch have been among some of the important speakers at these lectures.
Although the Museum does not have a building of its own, the collection has been seen, enjoyed and appreciated by many art scholars, art lovers, artists and eminent personalities from all over the world.
A SPECIAL REQUEST:
Since the Museum lacks a building of it's own, the trustees of the museum need help in finding suitable sponsors for this effort. If you can help in this endeavour, please contact the trustees.
NADZAR CHENOY
Trustee - Secretary
Jagdish & Kamla Mittal Museum of Indian Art,
1-2-214/6 Gagan Mahal Road,
HYDERABAD-500029, India.
Phone: 040-763-1561
To contact the Site Administrator send an email to india.resource @ yahoo.com
---